Assad's pro-government forces re-established control over the last areas of rebel-held Aleppo which could bring an end to the almost 6-year Syrian Civil War that has affected large parts of the middle-east, particularly Iraq with the success of the Islamic State and has lead to terrorism, destruction and violence across the globe.
Arrangements have been made for rebel fighters which also allow civilians the choice to leave Aleppo after the rebels were sieged into smaller areas of the city and were finally defeated in a major government offensive with Russian air support, code named Operation Dawn of Victory.
While the rebels still hold large areas west of Aleppo and the south of Syria (Green), their dream of capturing the Syrian capital of Damascus has been crushed and they are expected to lose large areas over then next weeks and months with pro-government forces now being able to focus on offensives of rebel-held territory.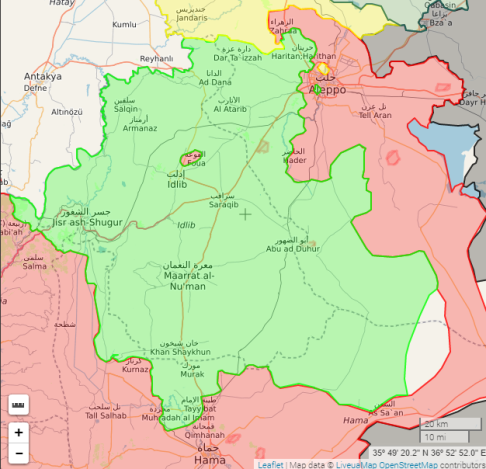 ISIS (Black), Govt. Forces (Red), Kurds (Yellow), NATO  (Blue), Turkey (Dark Green)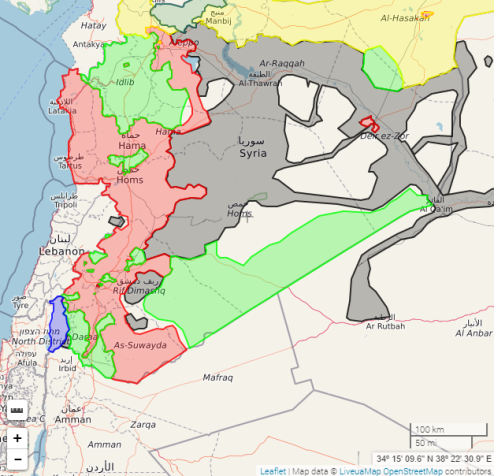 This expected quick end to the effective fighting efforts of the rebels in Syria will also allow both neighbours and international powers involved in the region to change their focus on the plague that is the Islamic State.
Since 2014, ISIS has has lost 47% of its territory in Iraq and more than 20% of its territory in Syria and more than 45,000 fighters in their quest to create a global Caliphate. With the rebels largely defeated, ISIS will only find more defeat with the extra resources that will be available.
While ISIS was able to re-secure the ancient city of Palmyra in southern Syria, the supplies to their largest city in Iraq, Mosul have been cut off and offensives continue with government forces gaining additional territory within the urban environment of the massive city of originally 2.5 million people, falling to 1.5 million after two years of ISIS control.
Operation Euphrates Shield is also well underway with Turkish-backed rebels surging through ISIS territory in Syria, capturing 1,620 kilometres and 217 settlements since November 14th. With offensives also coming from Kurds in the north, Raqqa, the Islamic State's defacto capital is likely to be under serous threat within few little months.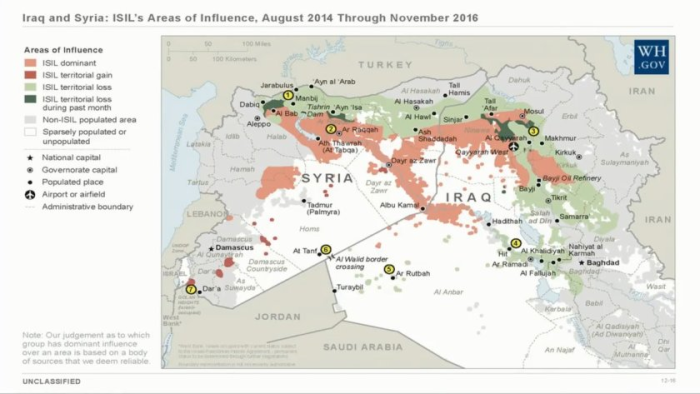 We may be seeing the beginning of the end to this conflict which has taken up to half a million lives and displaced more than 7.5 million (July 2015 UNHCR estimate), not including the resulting terrorism that has effected the rest of the world.
We must not forget the legacy of the Islamic State. We must remember the result of fundamentalist Islam and why we must fight the ideology at every turn. While moderate Muslims should be encouraged and  put into the spotlight – any regressive opinions must be called out and exposed.
---
Article by Daniel – Editor at Zero Filter